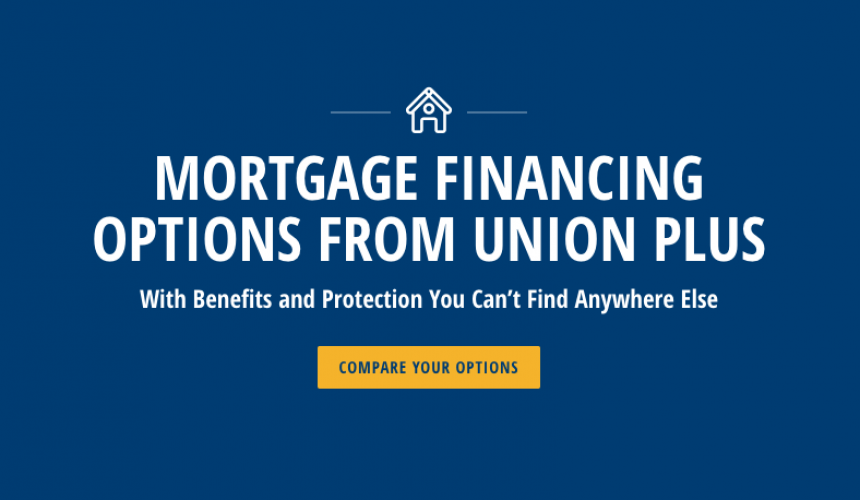 Union Plus: Buying a Home
Wells Fargo Home Mortgage is the exclusive mortgage benefit provided through the AFL-CIO, UNION PLUS program.
Home Financing benefits with UNION FAMILIES in mind.
RECEIVE AN AWARD: Finance your home with Wells Fargo Home Mortgage and we'll send you an award after closing- $500 for buying a home or $300 for refinancing your home. Gift card is for members, retirees and members' parents and children.
 
MORTGAGE PAYMENT ASSISTANCE – In the event you experience an unexpected loss of income, Union Plus provides an interest-free mortgage assistance loan OR grant to eligible union members and their parents and children.
 
MY HOME ROADMAP- Help get your finances in order by enrolling in 2 FREE hours of personalized financial coaching- conveniently right over the phone – you'll also receive a series of educational emails to help you stay motivated and connected.
NMLSR ID 536805