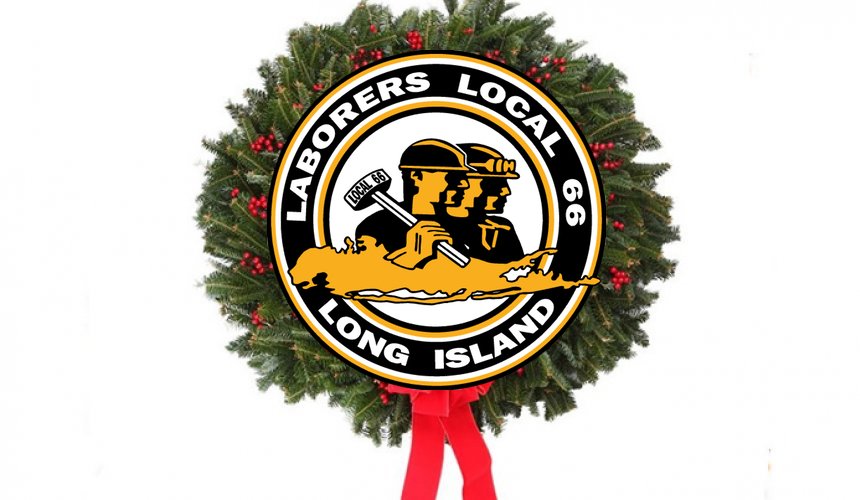 Happy Holidays to the Building Trades Finest
Message from Business Manager Steve Flanagan 
On behalf of myself and the staff and officers of Laborers Local 66 we would like to wish you and yours a Merry Christmas, Happy Hanukkah and a safe healthy and prosperous New Year. This has been a great year for our union.
During this season we take time to spend much well-deserved rest and relaxation with friends and family but let us be mindful of the less fortunate around us. Many of you came to the call of those less fortunate and delivered unwrapped toys at our recent Christmas meeting. For that I thank you. As union members we must all be mindful that we must continue to be charitable throughout the year. 
With that being said have a Happy Holiday and a charitable New Year.
Have a Union Made Holiday