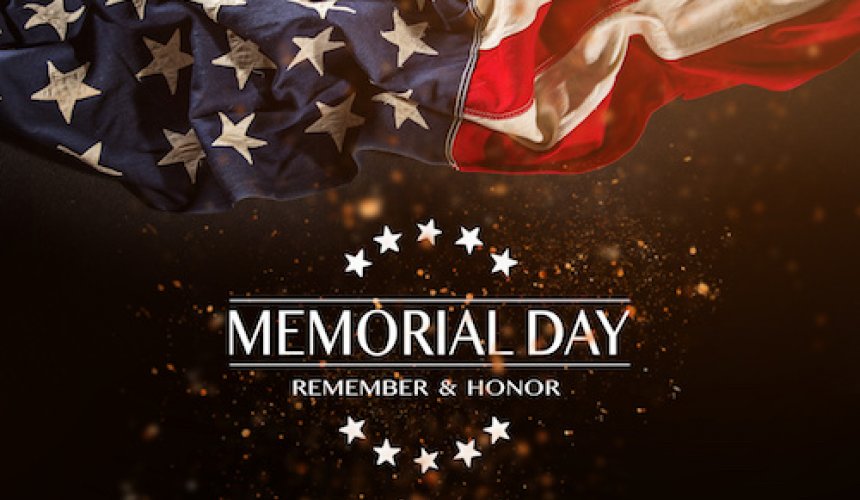 Memorial Day
I wanted to share some words that reflect on when Memorial Day actually began. This Monday is a special day because we honor those who have given their lives during military service to our country.
 
Since 1900, more than 35 million men and women have served in World War I, World War II, Korea, Vietnam, the Persian Gulf, Afghanistan, Iraq, and numerous unnamed military engagements. More than half a million of them gave their lives for the cause of freedom - some in battle, some in captivity. Many of those who served so faithfully call Long Island home, with thousands of retired military personnel in our community. Many of the Building Tradesmen and Tradeswomen have family members in military service and many of us are veterans as well.
We all have friends or family members whose lives of service included the ultimate sacrifice. Memorial Day is a day that we truly understand. Memorial Day originated as a day when flowers and flags were placed on the graves of soldiers who had died in the Civil War. One of the reasons the date was chosen was because flowers would be in bloom and could be used to honor those who had died for their country.
But the reason we commemorate this day is found within our own Declaration of Independence - "life, liberty, and the pursuit of happiness."
Surely there is no more fitting way to honor those who gave their lives in service to their country than to celebrate the very qualities for which they died: life in all its richness, liberty to discover all that life offers, and the pursuit of happiness through community, family, prosperity, opportunity, freedom, equality, and safety.
These are the things that we enjoy each day - in no small part because of the sacrifice of those whose lives and deaths became the measure of their commitment to America. They are the spring flowers of our nation's greatness, the proof that life will go on in spite of difficulty and tragedy. And just as the spring flowers decorated the graves of those who died in the Civil War, we offer our varied activities - parades and picnics and family gatherings no less than graveside services and somber remembrances - as indications of our enduring view that life is worth living, the cycles of life are precious, and that America has been kept strong by sacrifice.
Stay Strong, Stay Healthy and Be Well