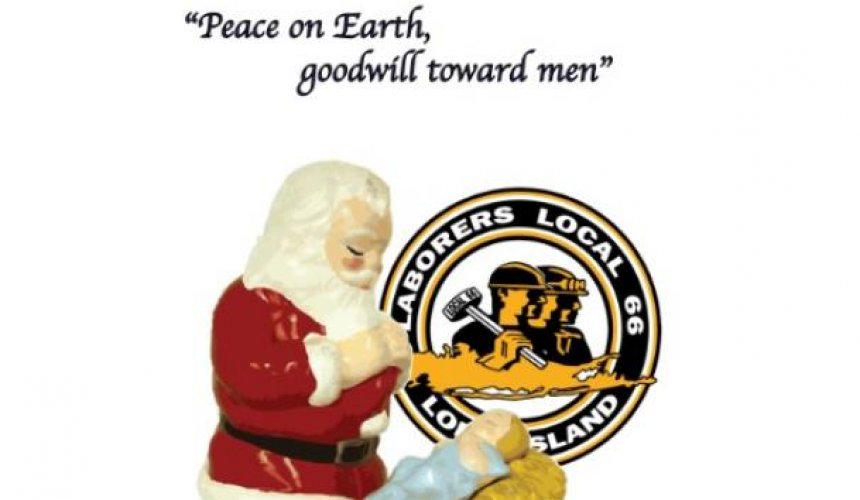 Merry Christmas & Happy New Year Local 66
Message from Business Manager Steve Flanagan:
Brothers and sisters, on behalf of myself, the Executive Board, Business Agents and staff of Laborers Local 66, we would like to wish you all a very Merry Christmas and a Happy New Year. We hope this Holiday Season brings you much peace and joy as you spend time with family and friends. I look forward to celebrating with you all at the Christmas Meeting this Thursday. See you there.