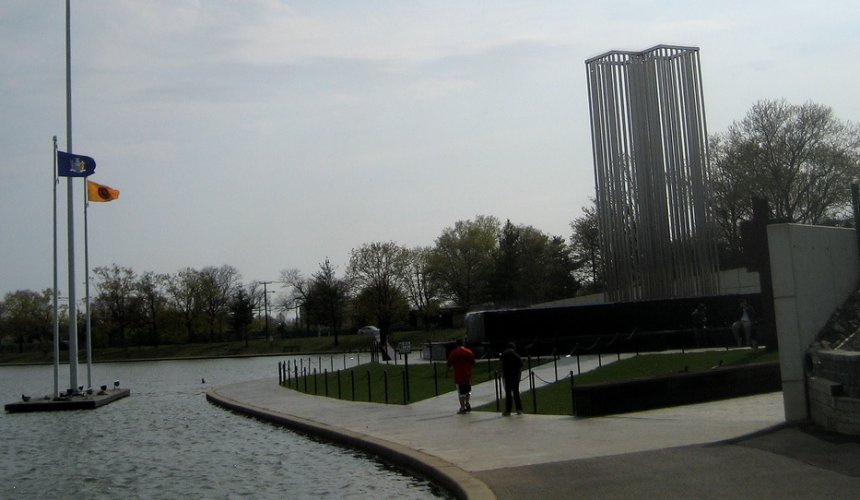 Our response to Nassau DPW 9/11 insult
WHEN THE SPOKESPERSON FOR NASSAU COUNTY DEPARTMENT OF PUBLIC WORKS CALLED THE 9/11 MEMORIAL AT EISENHOWER PARK "SHODDY" IT WAS A DIRECT INSULT TO OUR UNION AND OTHER BUILDING TRADE UNIONS WHO HAVE PROVIDED ALL THE VOLUNTEER LABOR FOR THIS PROJECT.  IT IS ALSO, EXTREMLY INSULTING TO THE FAMILIES WHO LOST LOVED ONES IN THE 9/11 ATTACK.
GENERAL BUILDING AND CONSTRUCTION LABORERS LOCAL 66 PROVIDED ALL THE VOLUNTEER LABOR FOR THE VIETNAM VETERANS MEMORIAL AT BALD HILL, THE FLIGHT 800 MEMORIAL AT SMITH POINT AND THE EASTER RISING IN MINEOLA.  THESE MEMORIALS ARE STILL BEAUTIFUL.
THIS FOR THE PARTY BY THE PARTY POLITICS IS WHY THE 9/11 MEMORIAL IS NOT BEING MAINTAINED.  IT WAS FOR  THE PEOPLE WHO VOLUNTEERED ON THE PROJECT , AND IT WAS FOR THE PEOPLE WHO DIED IN THE ATTACKS.  SHAME ON NASSAU COUNTY, "WHAT HAPPENED TO WE WILL NEVER FORGET".