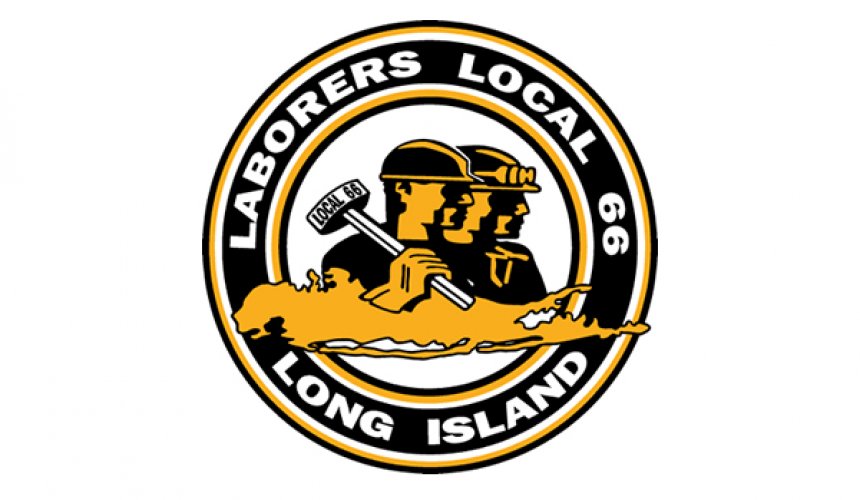 Welcome to our Website: Laborers66.com
Message from the Business Manager. 
On behalf of the officers, members and staff of the General Building Laborers Local 66, I want to welcome you to our website, laborers66.com. In 2009, Local 66 marked its 66th Anniversary as a chartered Local Union of the Laborers International Union of North America. Over the course of our existence, Local 66 has been the home Local to tens of thousands of proud, hardworking Union Laborers. Today, we enjoy the reputation as one of the most progressive, political and proactive unions on Long Island.
To the members, I am proud to be your Business Manager. Whenever called, you respond. Whether it Political Action or Community Service, Local 66 members care about their community and are always first to lend a helping hand. We designed this website with you in mind, with many helpful links and resources available for your convenience.
To the public, we are glad you stopped by. The members of Local 66 are proud to have helped build hospitals, shopping malls, schools, colleges and government facilities that have made Long Island one of the Nation's best places to live, work and raise a family. Our big hearts have improved the Quality of Life throughout all of Long Island. Through our many volunteer jobs such as the 9-11 Memorial in Eisenhower Park, the Flight 800 Memorial in Smith Point County Park and the Angel of Hope & Easter Monday Memorial – these are projects that we worked on on our spare time just to name a few.
Please take a few minutes to explore what Laborers Local 66 is all about. Again, thanks for your strong support, respect and interest.