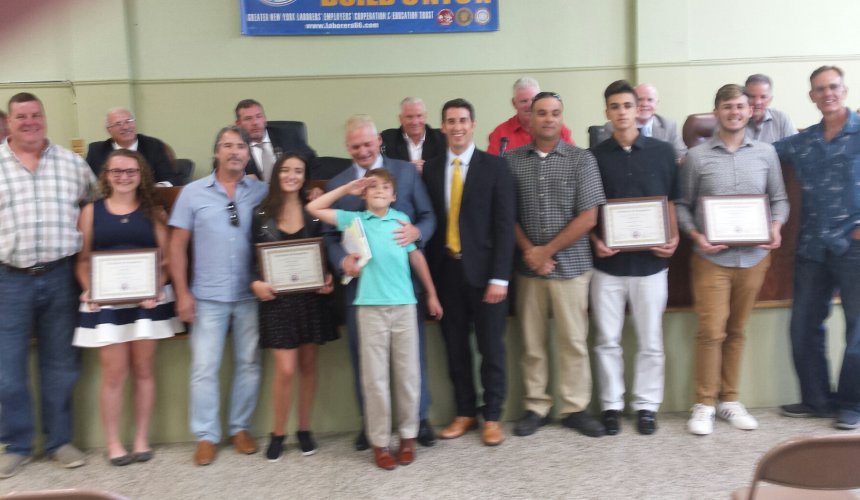 2018 Laborers 66 Scholarship Winners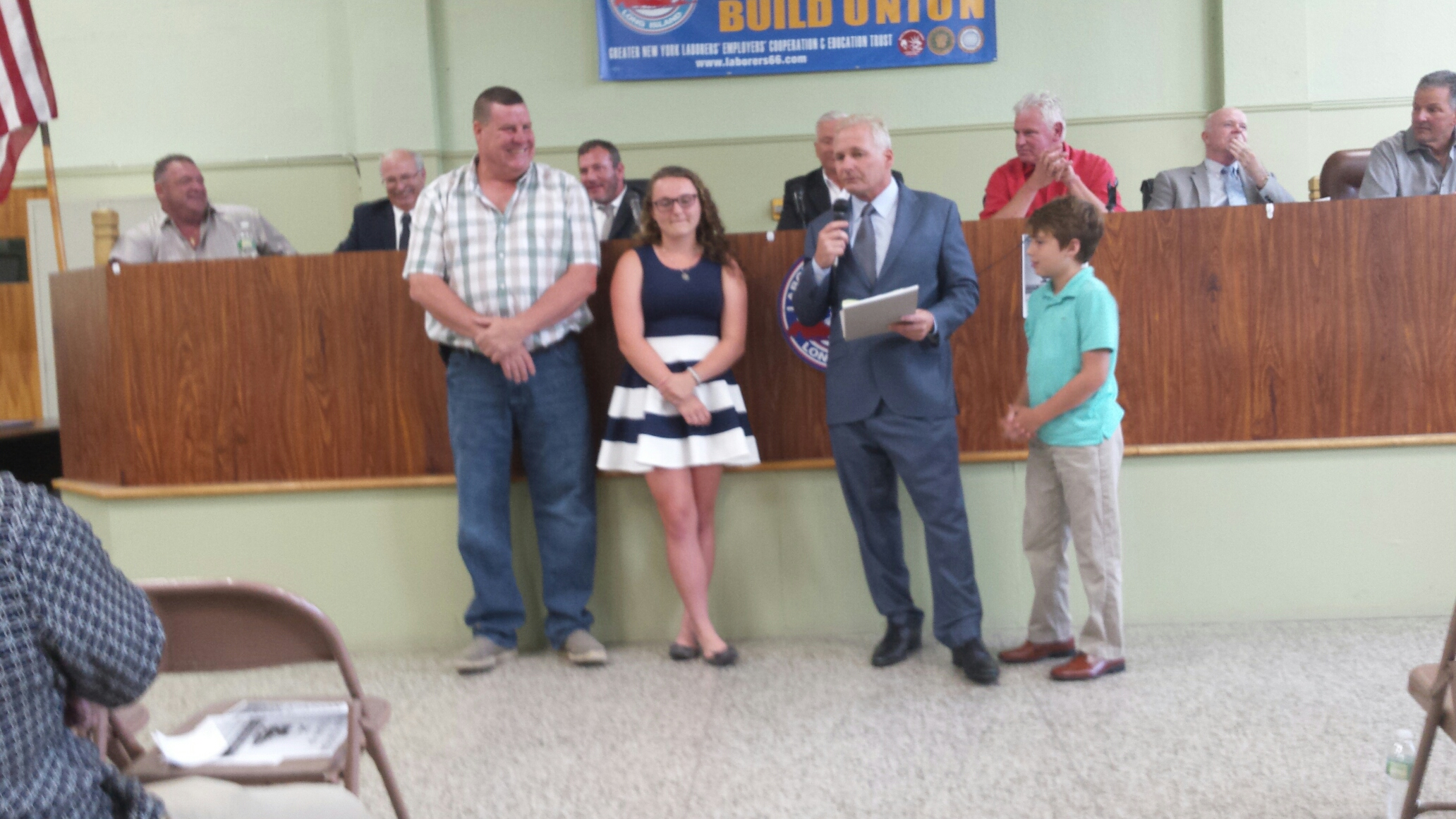 Scholarship winner Kayla Ahern with her father Michael, Ed  Chakmakian and his son Pearce. Ed presented the awards. Kayla will be attending New Paltz and will be studying psychology.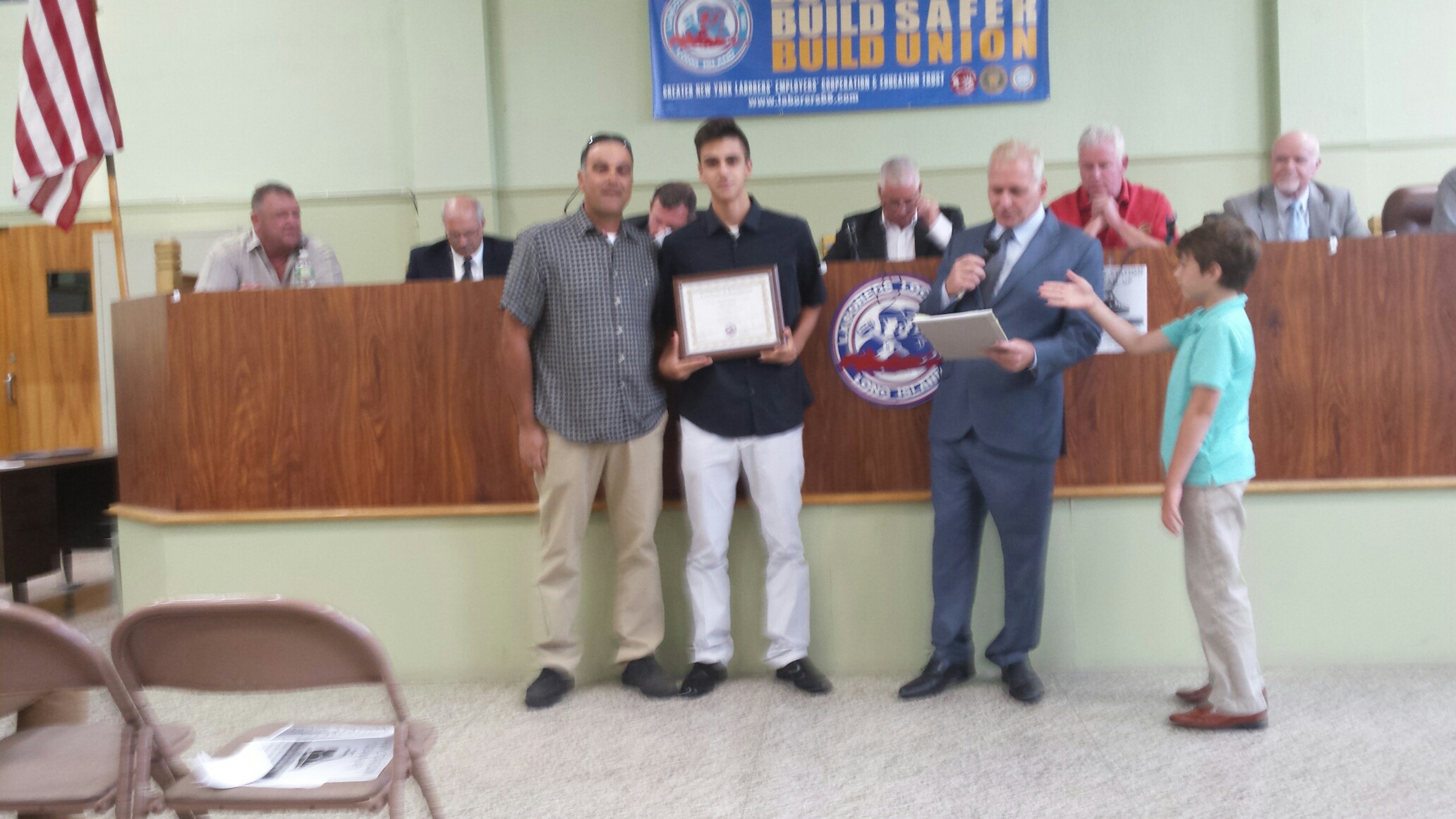 James Fabrizi with his dad James.  James will study Forensics at John Jay College of Criminal Justice.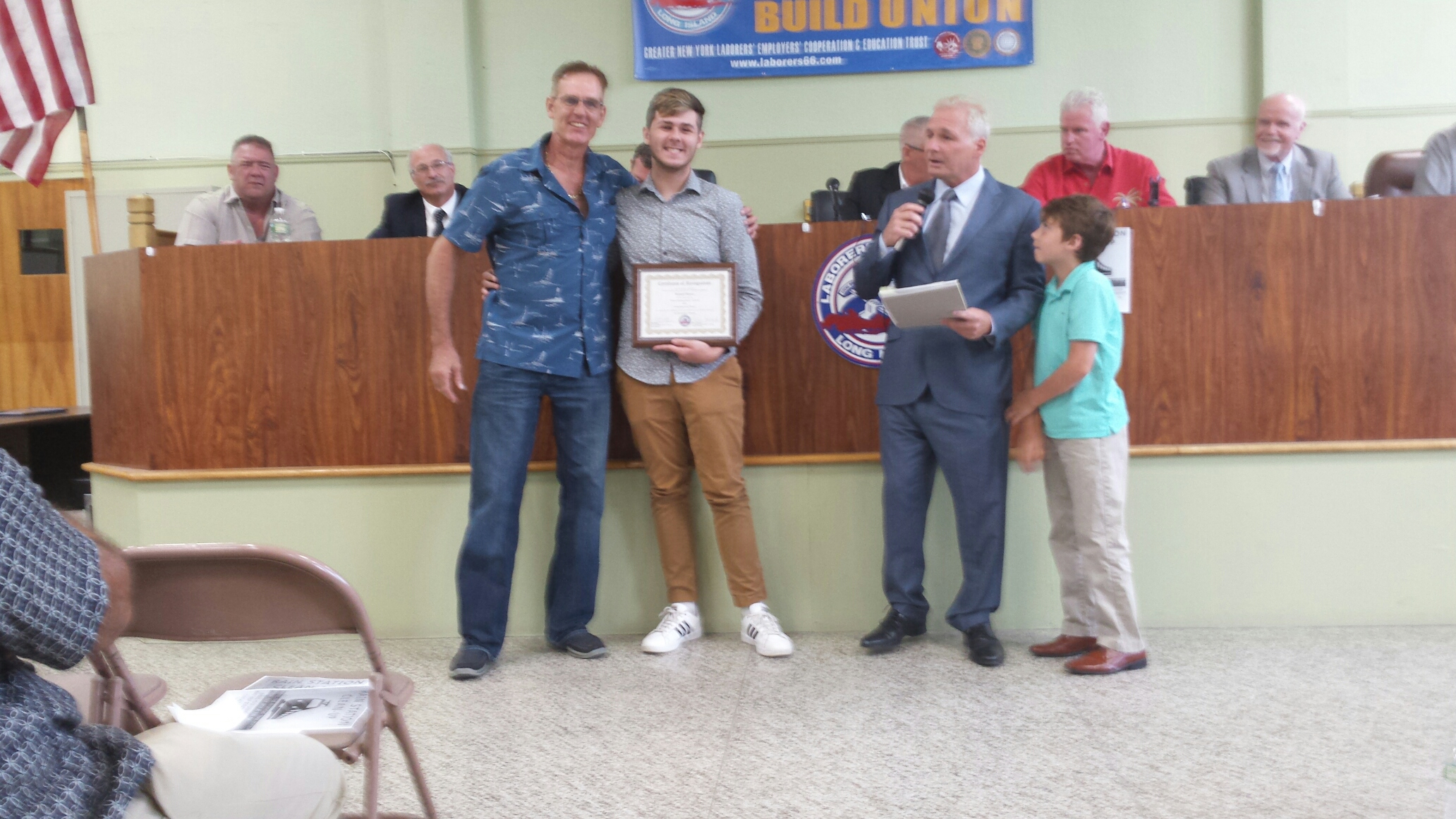 Richard Barnes with his dad Richard. Richard will be studying biology at Stony Brook University.
Rebecca Vargas with her dad Stephen. Rebecca will be studying Business Administration at the Fashion Institute of technology.