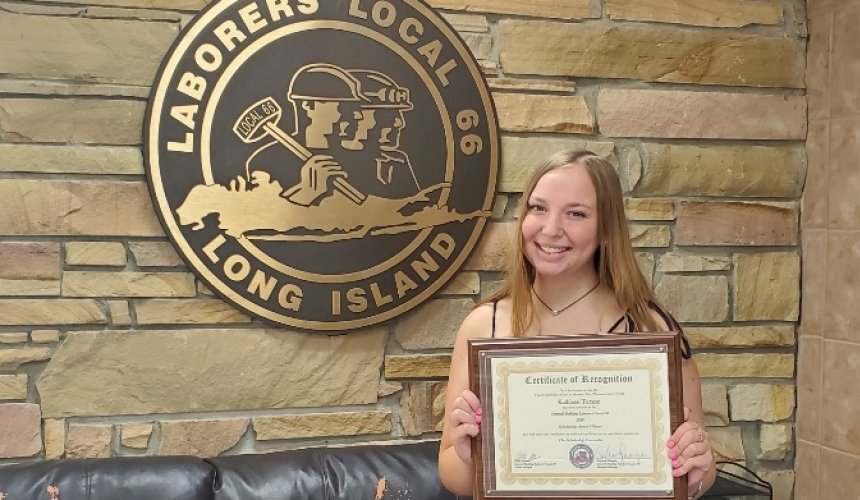 2020 Scholarship Winners
Congratulations to all of the scholarship winners we are proud of you!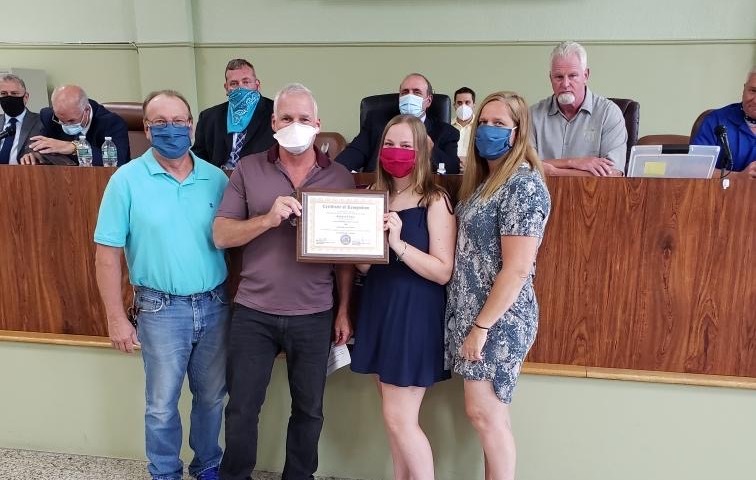 Attorney, Ed Chakmakian (In maroon) had the honor of presenting the awards to our winners.
Kathleen Turano daughter of Charles Turano. Kathleen will be attending Farmingdale State College. Majoring in Science Technology.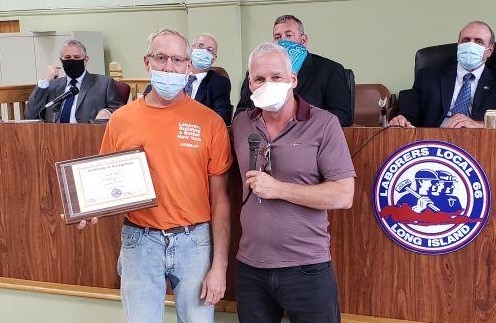 Emilie Soule daughter of Eric Soule. Emilie will be attending SUNY New Paltz. Majoring in Education. Eric accepted on behalf of his daughter.
Sean Williamson son of Kevin Williamson. Sean will be attending Suffolk Community College. He is undecided on a major.