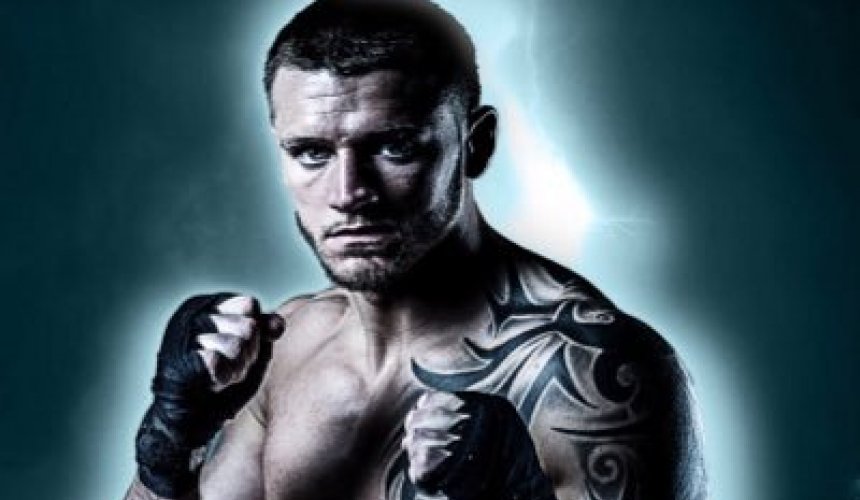 66's Irish Joe on NBC Saturday

This article first appeared in Newsday, written by Greg Logan.
His name is Joe Smith Jr., a common moniker that is fitting because the light-heavyweight contender from Mastic Beach has an "everyman" kind of story that has been a boxing staple from the moment men were paid to get into the ring and fight to see who's best.
The genre was captured by the book and movie "Cinderella Man" about James J. Braddock, the day laborer who became heavyweight champion in 1935. In like fashion, Smith is banking on writing the first chapter of his "Cinderella" story with an upset of WBC International light-heavyweight champion Andrzej Fonfara when they meet June 18 in a Premier Boxing Champions on NBC show in Chicago.
Fonfara (28-3, 16 KOs) is in line to become the mandatory challenger for WBC champion Adonis Stevenson, but Smith (21-1, 17 KOs) has a chance to alter that landscape. Until now, Smith primarily has relied on his day job as a member of General Building Laborers Local No. 66 based in Melville to support his 8-year-old daughter, Leanna, while he shares an apartment with his girlfriend.
Smith's work runs the gamut from masonry to carpentry to demolition to sweeping floors. "Honestly, I don't ever want to have to go back to it," Smith said after a recent sparring session. "I want to make some money doing this and find something else to do, start a little business, something to keep money coming in. I'm trying to become a world champion first. I'm doing this to give myself and my family and my daughter a better life.
"That's all I think about when I'm in the ring. My whole life is, 'How am I paying my next bill?' . . . This fight can change my life."
As the oldest child in a family that includes seven brothers and one sister, Smith, 26, struggled with discipline issues as a youth. He lived with his mother, Marie, until he turned 13 and moved in with his father, Joe Sr., who steered him to the Atlantic Boxing Gym in the Mastic-Shirley area.
"The first day I went to the gym, they put me in the ring to see what I got," Smith recalled. "I was staying in with these guys and giving them work. My first amateur fight, I stopped a kid in the second round. From that point on, my dad was like, 'You've got to do this.'"
It wasn't long before Smith was building his self-esteem by collecting trophies and medals in Golden Gloves tournaments and the Empire State Games. He was 18 years old when he defeated Long Beach's Sean Monaghan , who was a seasoned 26-year-old, for the 2008 New York Golden Gloves title in the 178-pound novice class. Monaghan now is 27-0 with 17 KOs as a pro.
It was around that time when Huntington's Jerry Capobianco saw Smith at the Heavy Hitters Gym in Bohemia and decided to try his hand at training. "I saw him once, and I was like, 'If anybody taught that kid how to fight, he'd be great,'" Capobianco said of Smith. "It's very hard to find a tough, tough kid. I grew up in a tough family, and he reminded me of us in a way. It's rare."
Capobianco's father, John, started a boxing club in Huntington and worked with heavyweight Gerry Cooney as an amateur. Brother John Jr. was a light heavyweight who had a 21-5 (7 KOs) record that included a loss to well-known Long Island light-heavyweight "Irish" Bobby Cassidy, and he was a stablemate with middleweight champion Vito Antuofermo. Now, Capobianco's brother Phil handles the business end for Smith, and veteran cutman Tommy Gallagher works the corner with Jerry.
Describing his arduous journey since he turned pro in 2009, Smith said, "It's been tough. If I didn't have Jerry Capobianco, I wouldn't have made it. He keeps me focused and reminds me of what I can have. Jerry got me into the union, and those guys help me out. If I ever need work, I always have that to turn to.
"There were a lot of times after a bad day of sparring or training, I was like, 'Why am I doing this?' But I'm just focused on having a better life, and this is the only thing that can really give it to me."
Smith suffered his only loss in 2010 when he was stopped by Eddie Caminero in the fourth round after suffering a broken jaw and a shoulder injury that sidelined him for 11 months. He was deeply in debt after the layoff and only recently squared most of his accounts with a decisive upset victory over Ozone Park's Will Rosinsky, a fighter Smith grew up admiring and sometimes sparred against.
"My fight with Will, I finally made a little money, and I paid off most of my bills," Smith said. "Hopefully, this fight will be the next one to get me to where I want to be, maybe buy a house one day."
To reach that goal, Smith will have to do it on Fonfara's turf in Chicago, where there is certain to be an overwhelming contingent of Polish fans supporting a rugged, straight-ahead fighter.
"The only thing I'm worried about is the judging situation, but I'm going to do what I need to do to get that win," Smith said. "The crowd can yell all they want. If anything, it's going to motivate me, hearing them scream."
That will be Smith's cue to go to work on making his dreams come true.