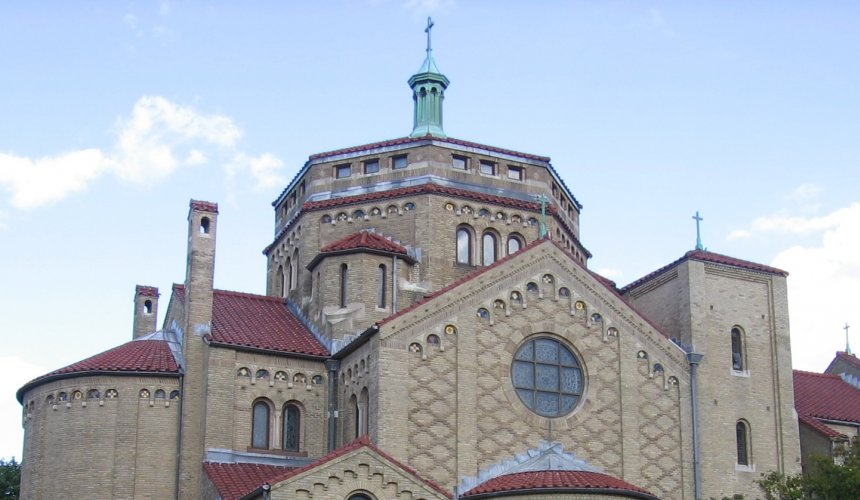 Attend the 2016 Workers Memorial Mass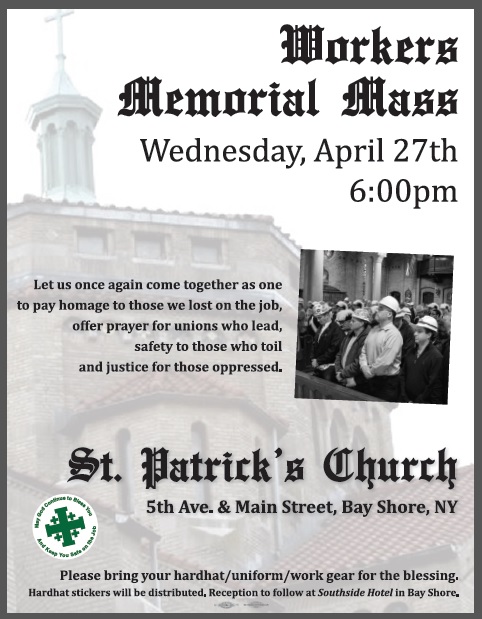 Every year around Workers Memorial Day, we come together with the other trades, crafts and union workers to pay homage to those we lost on the job, offer prayer to the unions who lead, safety to those who work and justice for the oppressed. Bring your hardhats, work gear, tools, etc for a blessing, blessed stickers will be distributed. A complimentary reception will follow at Southside Hotel in downtown Bay Shore immediatly following the Mass. Download, post and distribute.  
The St. Patrick's hospitality center services the needs of the working poor in the community and they are in need of Chicken Noodle and Minestrone soups, Size 4 & 5 diapers, Baby wipes, toothpaste and brushes, men's underwear and socks and jars of jelly. Please bring these items with you to the Mass along with your hardhat, uniform or work gear. Many thanks to Operating Engineers Local 138, Iron Workers Local 361, Laborers Local 66, IBEW Local 1049, UFCW Local 1500, Tile & Marble Local 7, Plumbers Local 200, IBEW Local 25, Bricklayers Local 1, Laborers Local 66 and UCOMM Communications for sponsoring the Mass, reception and hardhat stickers.