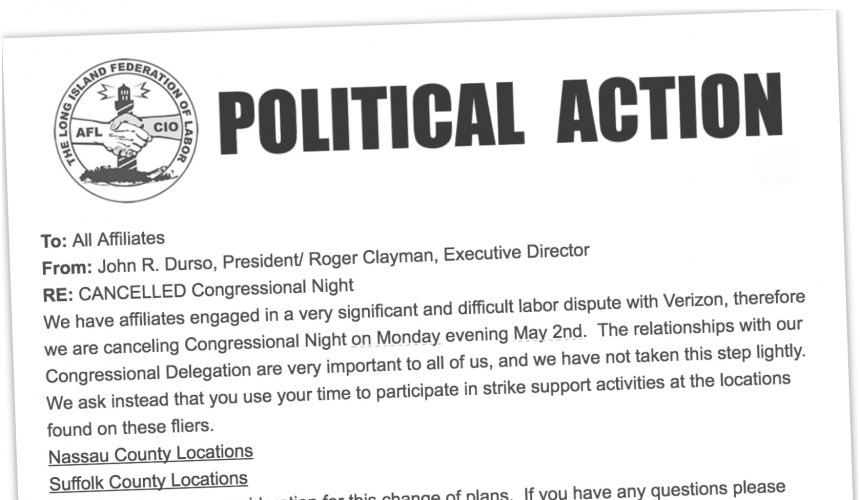 Congressional Night is Canceled
We have affiliates engaged in a very significant and difficult labor dispute with Verizon, therefore we are canceling Congressional Night on Monday evening May 2nd.  The relationships with our Congressional Delegation are very important to all of us, and we have not taken this step lightly.  We ask instead that you use your time to participate in strike support activities at the locations found on these fliers.
We appreciate your consideration for this change of plans.  If you have any questions please contact the Long Island Federation of Labor.