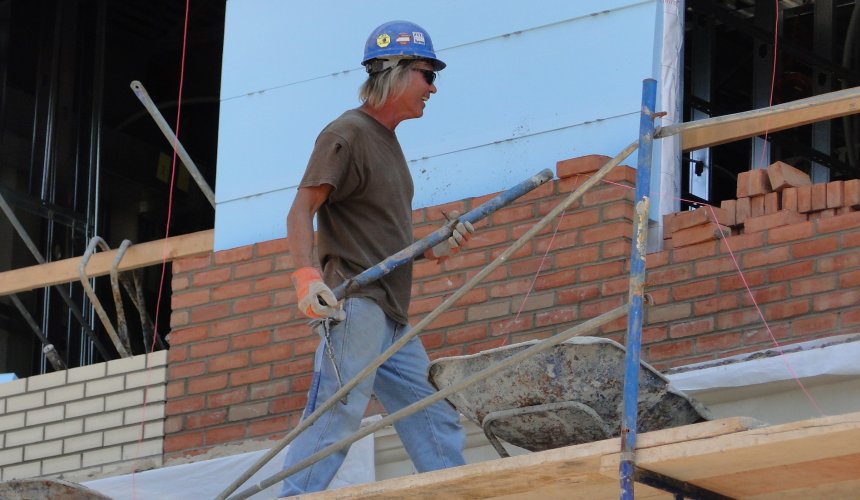 The Cost of Going to Work Should Never be Death or Injury
A message from LIUNA President Terry O'Sullivan
As the April 28th Workers Memorial Day commemoration approaches we can proudly highlight what we can accomplish when we have the best training program and the right safety regulations in place. 
Nationwide, workplace death and injuries have trended dramatically downward.  For example, in 1970, 38 workers died from workplace-related causes each day.  In 2014, the most recent statistics available, that number fell to 13. Workplace-related illnesses and injuries have fallen as well, from 10.9 incidents for every 100 workers to 3.2 incidents per 100 workers. 
It's good news, but not good enough.  Despite our programs, the fact remains that 750 workers are expected to lose their lives this year on construction jobsites.  Injuries resulting in lost work time are expected to number 75,000.
Let's honor the brothers and sisters we have lost by commemorating Workers Memorial Day and saying loudly and clearly that the cost of going to work every day should never be death or injury on the job.  I invite every LIUNA member to help send this message by joining a week-long conversation about safety for workers on LIUNA's Facebook page starting April 25.
As union workers, we know that with the proper safety training, effective safety programs on jobsites and a workforce free to speak out about hazards, most deaths and injuries are preventable.  That's why we make training and safety programs a cornerstone of union construction sites.  In fact, according to a University of Michigan study, states with high union membership have construction fatality rates 50 percent lower than states with low union membership.
We still have work to do to reduce risks ranging from traffic hazards in highway work zones, to the lack of fall prevention on building construction sites to inadequate safety equipment to prevent illnesses that are all too common in our industry. 
As we approach Workers Memorial Day, let's build on our accomplishments and fight for safe jobs so that every worker returns safely home at the end of the day.