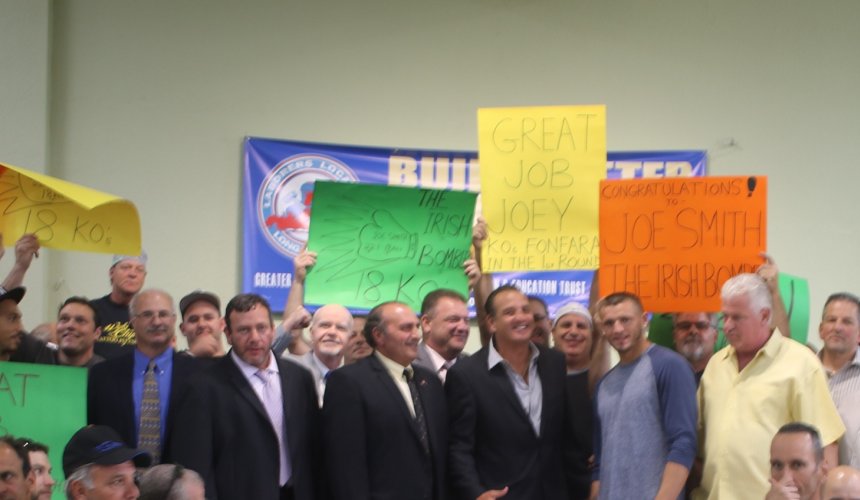 Joe Smith Jr. The Union Laborers Champ!
Joe Smith Jr. found boxing in a very familiar manner. As a 13-year-old growing up in Shirley on the South Shore of Long Island, Smith was the oldest of seven brothers and one sister, and wasn't afraid of a good scrap with anyone inside or outside of his family.
So when his mother sent him to live with his father, the first thing Joe Smith Sr. did was take his teenage son to a boxing gym.
"He saw I was getting in fights in school and outside of school, so he brought me to the gym," Smith Jr. told the Post. "He said, 'If you want to fight, you can fight here.' I ended up doing pretty good against a guy who had been in the gym for a few years. I've stuck with it since."
Click here to read more on UCOMM Blog.