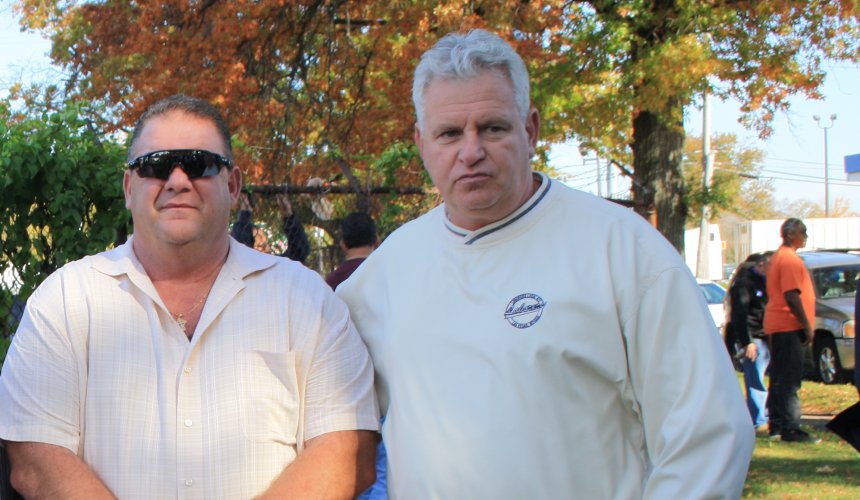 A Joint Statement on the Passing of Business Agent Bobby English
Below is a joint statement from Local 66 President Steve Flanagan and Nassau/Suffolk Building and Construction Trades President Mathew
Aracich:
Dear Brothers and Sisters,
As a dedicated Labor Leader Bobby English was energized by hard work and was always looking forward to fighting those who preyed on the weak more than a enjoying a leisurely weekend.  He took great pride in getting up every morning and going to his job because it was the reward of doing something that benefited the members, and that was his motivation.
Bobby often spoke about his wife being the love of his life and his home life, spending valuable time with his family. He balanced his life between work and family not just by watching kids play sports but by involving himself in their lives by being a coach as well. Bobby was proud of everything he did and rightfully so because he lived his life by the motto, "Excuses are for people who didn't try hard enough".
We should all pay our respects to let his family know at the end he was never alone when he needed us, because he was always there for us. 
Visitation will be held at the Charles J. O'Shea Funeral Home, located at 603 Wantagh Avenue, Wantagh, NY 11793. Visiting time will be held on Tuesday, June 4th from 2:00 p.m. to 5:00 p.m. as well as 7:00 p.m. to 9:00 p.m.
A Memorial Mass will be held at 10:00 a.m. in St. Frances De Chantal Church, located at 1309 Wantagh Avenue, Wantagh, NY 11791