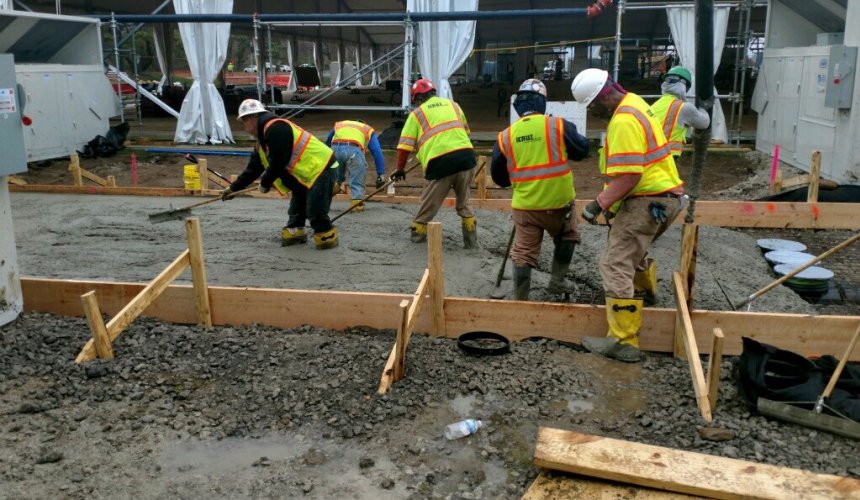 UCOMM Blog: Expanding New York's Hospital Capacity
With New York being the epicenter of the coronavirus outbreak, elected officials have been warning that hospitals could be overwhelmed with a surge of patients. To lessen the demand for the area's current facilities, New York and the federal government began building field hospitals in hotspots such as Long Island and Manhattan.
With the hospitals being needed urgently, local unions answered the call. In just days the Javits Center on Manhattans West Side was transformed from a convention center into a 1,000-bed hospital. Now as cases surge on Long Island overflow hospitals are being built at Stony Brook University and the State University of New York (SUNY) at Old Westbury. So far Long Island, which is made up of Nassau and Suffolk Counties, has over 65,000 cases of COVID-19 and has had over 1,300 deaths. The area has been hit hard, but other areas in the New York City area have also seen a high number of infections and deaths. New York City has the most with over 600,000 cases and over 16,000 deaths, but other suburbs including Westchester (nearly 20,000 cases and over 500 deaths) and New Jersey (61,850 cases and 2,350 deaths) have also been hit hard in that hospitals that reach capacity can't transfer patients to other hospitals in the region.
With the crisis heading towards its apex, unions and their contractors jumped into action to get the hospitals built. Unions like Laborers 66 and the other Long Island building and construction trade unions sent their members to Stony Brook to get started on construction. Their members have been working in 12-hour shifts allowing construction to go on for 24 hours a day, 7 days a week to complete the temporary overflow hospitals. As Laborers 66 built the tents, other unions like SMART Local 28, Local 638 Steamfitters and Local 12 Insulators, installed thousands of feet of ductwork to ensure that the air will be properly filtered to prevent the spread of COVID-19.
Click here to read more on UCOMM Blog.