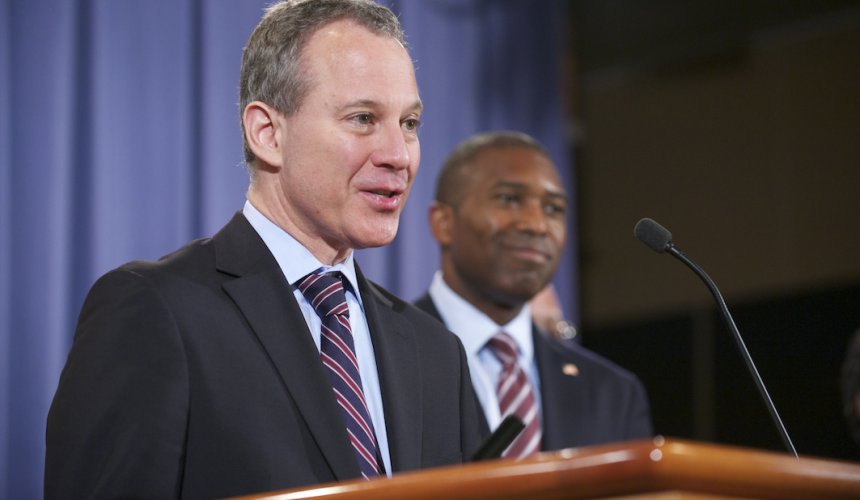 LaGrange: 'Prevailing wage' laws need rigorous enforcement
It was a successful and well-attended event and, other than the people who attended, no one knew it happened.
On March 8, 2016, hundreds attended a Public Works Symposium at the Huntington Hilton organized by Laborers Local 66 and Laborers-Employers Cooperation and Education Trust. In attendance were responsible builders and contractors, union officials, lawyers and government officials. New York State Attorney General Eric Schneiderman, New York State Comptroller Tom DiNapoli and Nassau District Attorney Madeline Singas gave remarks as well as staff from Suffolk District Attorney Tom Spota's office. The focal point of this all-day event was enforcing the prevailing wage.
Prevailing wages are the pay rates set by law for work on public work projects. This applies to all laborers, workers or mechanics employed under a public work contract. The Bureau of Public Works administers Articles 8 and 9 of the New York State Labor Laws where Article 8 covers public construction.  First created by the Federal Davis-Bacon Act, all publicly funded construction contracts over a certain amount must pay workers on-site no less than the locally set prevailing wage. This standard was established to prevent public works projects from destabilizing the local construction industry and to advance workforce development as well as eliminate the age-old race to the bottom.
"Both county governments here on Long Island and New York State do a fair job enforcing the prevailing wage to ensure that the workforce is getting what they deserve," says Steve Flanagan, the business manager of Laborers Local 66 based in Melville. "When contractors steal wages from laborers on public jobs, it hurts both that workers family and the public trust."  In 2013, New York State recovered $2.2 million in Hurricane Sandy prevailing wage recovery and violations are rampant in New York City. Recently, the U.S. Department of Labor ordered MDG, a housing contractor, to pay 4.5 million in stolen prevailing wages to its workers.
Efforts like this Public Works Symposium are good step forward but not enough to ensure accountability. Flanagan noted that "it is a never-ending battle investigating the payrolls of non-union contractors who gets a public construction contracts." The enforcement of prevailing wage payouts is made possible as a result of cooperation between labor and government. Since government resources are slim, union organizers often find themselves reporting stolen wages to the municipalities of the building projects that they fund.
Sadly, some school districts unknowingly dole out contracts to companies that pay their construction workers extremely low wages. Long Island has over 125 school districts containing a total of 656 public schools, so monitoring all their capital improvements can be overwhelming. That's why basic knowledge of prevailing wage laws by schools, town and county officials is a must and a reason why more outreach on this issue is necessary in protecting the greater good.
When a builder receives a public contract to construct a facility, they have an obligation to not only get a quality job done right the first time and on time, but they are required to pay their workforce what the law demands. When that contractor does not do that, they violate the public trust and commit a crime.
With pay-to-play politics being exposed here on Long Island, it is only fitting that high ranking elected officials dedicate their office resources to enforcing existing wage laws. The lack of advance press on the recent Public Work Symposium was done on purpose. It was a working meeting to share ideas, works in progress and best practices. In the future, if you see a public works construction project taking place, ask the workers on the job if he or she is getting the prevailing wage. If they are not, you just discovered a robbery in progress where the taxpayer, the worker and the public good are being victimized.
LaGrange is the head of UCOMM Communication, a labor-focused communications firm. He can be reached at lagrange@ucommworks.com.
This article first appeared in the Long Island Business News.