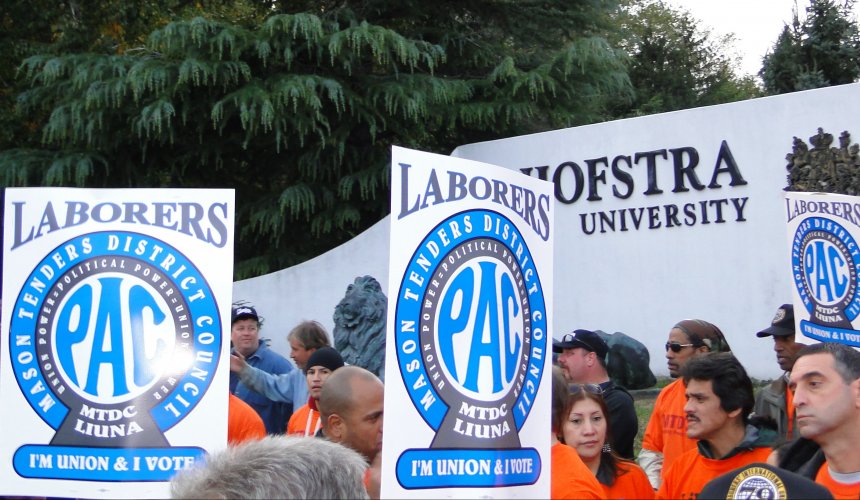 Rally at the Presidental Debate at Hofstra
The Presidential Campaign is coming to Long Island when the two candidates meet at Hofstra University for their first debate.  With the campaign in our own backyard this is a perfect time to let the candidates know that we need them to support our jobs, support the middle class, support unions and support the American Dream.  For most of us on Long Island, this will be the last time that we can have our voice heard by these politicians before the election. 
To get the message out we will be having a rally outside of the debate.  To make this rally a huge success, we need every member of Local 66 to come to Hofstra University (the corner of California and Hempstead Turnpike) on Monday, September 26th. The rally will kick off at 7 PM, but many streets will be closed and traffic will be a nightmare so plan to get there early.  We will be joined by other brothers and sisters in the Trades from both Long Island and New York City, so make sure you wear your shirts and bring your co-workers and friends.  Let's make this a rally to remember.